Popular Pedicab & Rickshaw Tours in Zurich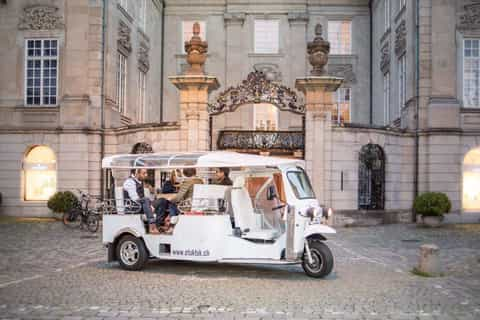 Zurich: Private Tuk-Tuk City Tour
Skip the ticket line

Duration: 70 minutes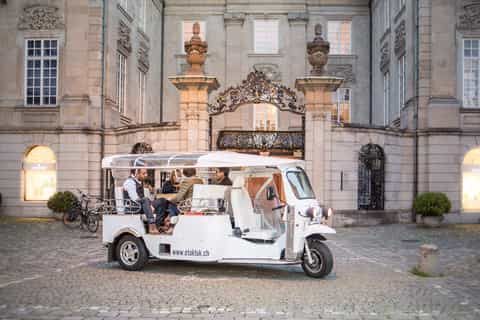 Zurich: 1.5-Hour Hot Stone Barbecue Tuk-Tuk Tour
Small group

Skip the ticket line

Duration: 1.5 hours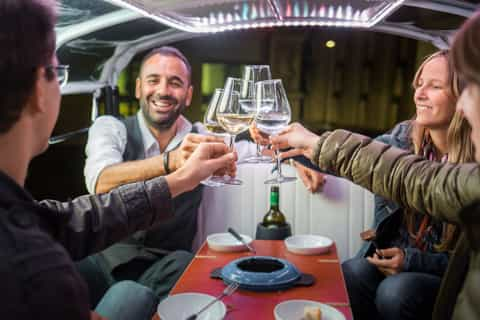 Zurich: Swiss Cheese Fondue and Wine Tuk-Tuk Tour
Free cancellation
Change of plans? No problem. Cancel up to 24 hours before your activity starts for a full refund.
What people are saying about Zurich
Very novel and fun way to cover some Zurich neighborhoods. Our guide was very nice and provided some interesting stories to the areas we visited. Regret maybe there wasn't a bit more dialougue along the way about the areas and more general information on Swiss chocolate production as a whole.
We had such a great driver. Even though it was raining we were comfortable and could see all the sights. Highly recommend. We stayed in old town so we had a good lay of the land, but it was so nice to hear the history about the area. We also went out of old town near the university
This is a good way to see the steep and winding streets of Zurich
Much of the center of Zurich, on both sides of the Limmat River, consists of tiny, steep, winding streets, lined with wonderful shops, restaurants and historical churches. If you aren't a mountain goat, this is the best way to see it all on a beautiful day.
Our driver came sharp on time, he was courteous and very enthusiastic. We Gad the best time getting to know the city! This was a fun way to start our vacation in Zurich.
It was wonderful, the tour itself was great the whole idea. I believe our tour guide made it better. Very personable and chatty, overall we were very pleased