Popular Urban Exploration in Yorkshire and The Humber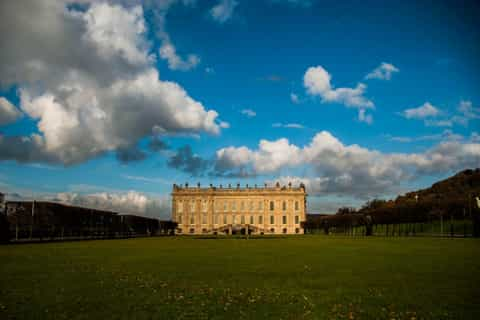 Heart of England, North Wales and Yorkshire 5-Day Tour
Small group

Duration: 5 days
Free cancellation
Change of plans? No problem. Cancel up to 24 hours before your activity starts for a full refund.
Top Attractions in Yorkshire and The Humber
Things to Do in Yorkshire and The Humber
Other Sightseeing Options in Yorkshire and The Humber
Want to discover all there is to do in Yorkshire and The Humber? Click here for a full list.
What people are saying about Yorkshire and The Humber
We spent a thoroughly enjoyable 3 hours with the lovely Cecil and 5 other tourists. Cecil was a very friendly and utterly delightful guide. He kept everyone together at a manageable pace and was very knowledgeable. We saw much more of York than we would have been able to in the same timescale on foot and felt very safe on the routes we were taken - the traffic wasn't an issue. The bikes had too many gears for me, so I found one that I felt comfortable with and stuck with it. The bikes were well maintained and my only criticism was that the saddle was a little hard - especially over the cobbles! The tour was one of the highlights of our trip and we missed being on the bikes the rest of our stay.
Highly recommend this cycling tour. The bikes were in really nice condition and we covered distances that you would never achieve on foot. I only ever ride a bike on holiday so not a seasoned bike rider and I found the tour set at a good comfortable pace and flat easy riding. Lots of information given at various stops about the buildings and history of York. Andy was an excellent guide. Absolutely the best way to see York.
Very interesting and our tour guide Alfred, was very knowledgeable! I'd recommend booking this for your first night of York so you can appreciate the history of York while exploring during the rest of your stay! We happened to bump into Alfred the next afternoon and had a nice, and again interesting and informative chat!
Alfred was the most enthusiastic, knowledgeable and, where necessary, witty guide for our walking tour around York. It was wonderful to be with someone who is so passionate about his city, we came away knowing far more about the lovely city of York than when we started. Well done Alfred!!
Easy pace trip, friendly guide. No pressure to go inside a couple of public buildings if you didn't want too, although would make sure you have your mask with you in the present circumstances as the insides are definitely worth seeing.