SPIRIDAKOS PLEASURE YACHTS P.Y.M.C.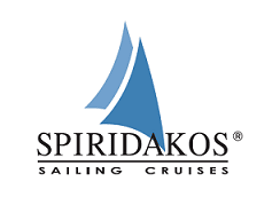 We are the largest and oldest, family running company on the island, with thousands of satisfied guests. Our 30 years of experience guarantee the quality of the services we offer and your 100% satisfaction. Our fleet is consisted out of 10 brand new Lagoon sailing yacht catamarans and a luxury Azimut 43 motor yacht. We conduct private and semi private both daytime and sunset cruises (5 hours duration on both of them) daily. Our captains and crew members are extremely experienced and Red Cross certifiedand your safety is our top priority. These magnificent, high performance sailing vessels, with their own captain and crew, offer professionalized cruises for you, your family and friends, giving you the chance to intimately explore the beautiful and historical island of Santorini and the surrounding Greek islands, in the hypnotizing deep blue waters of the Aegean and Eastern Mediterranean Sea.
SPIRIDAKOS PLEASURE YACHTS P.Y.M.C. offers tours and activities for these attractions:
Things to do organized by SPIRIDAKOS PLEASURE YACHTS P.Y.M.C.