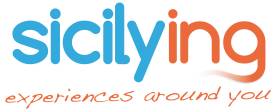 Sicilying S.R.L.
This activity provider is a trader on the GetYourGuide marketplace
Legal notice
Legal company name

Sicilying S.R.L.

Registered address

Via Crociferi 6295124 Cataniact

VAT registration number

IT05017200873
Contact details
GetYourGuide answers all contacts on behalf of the activity provider
About the activity provider
Sicilying is a fast growing web company founded in 2012, focusing on high quality tourist services in Sicily. Based in Catania, in the Eastern part of Sicily, we have a wide knowledge of Sicilian operators and provide a strong presence throughout the territory. Anybody who is looking for holidays in Sicily or simply for things to do in Sicily will be happy to have us as the first point of reference. We love to organize your journey, proposing you only the best Sicily can offer to both visitors and locals.
View, sort & filter all tours