Shakespeare Garden, New York City: Tours & Tickets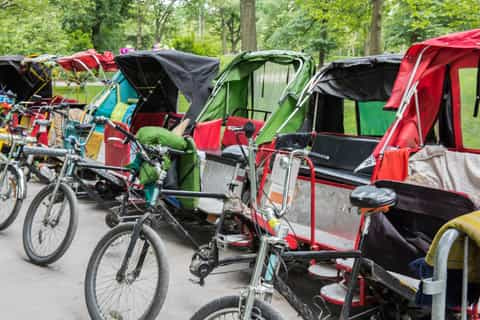 Central Park: Private Pedicab Tour
Duration options: 1 - 2 hours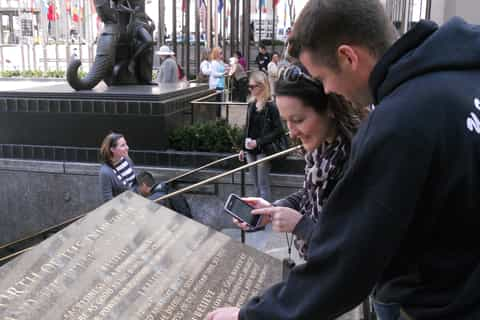 New York: Central Park Smartphone Scavenger Hunt
Free cancellation
Change of plans? No problem. Cancel up to 24 hours before your activity starts for a full refund.
Top Attractions in New York City
Things to Do in New York City
Cities in United States
Other Sightseeing Options in Shakespeare Garden, New York City
Want to discover all there is to do in Shakespeare Garden, New York City? Click here for a full list.
What people are saying about Shakespeare Garden, New York City
The only tricky bit was finding the meeting point ! However when I rang the help line they contacted our guide who found us. This tour was excellent: our guide was really knowledgeable, he took our photo in all the great spots allowed us to walk to the areas he couldn't access if we wanted to and even dropped us at the subway. We had wanted to book a horse and carriage but actually this was more than twice the price and as the horses seemed to know their way we noticed that many of the drivers were on their phones! Just remember to wrap up warm if you go in the winter!
Victor was really good. informative and would highly recommend
4 of us took the tour together around central park. 2 people in each pedicab. Victor had the microphone so he narrated the trip as they cycled together. The trip was totally enjoyable, the weather was cold but beautiful and crisp. The 2 hours flew by. We really got a feel for the park and the pleasure it provides to so many. Recognised many locations from movies but didn't bump into anyone of interest ! would highly recommend this to anyone vusiting NYC.
Very enjoyable bike ride in the sunshine
I can honestly say that I really enjoyed this tour of Central Park with the very knowledgeable Dan. As a very (very!) occasional cyclist the level of the tour was pitched just right, and it helped that we picked the perfect sunny day. We finished the tour with a short ride from the park back to Unlimited Biking though some of New York's busiest streets which was definitely an experience not to be missed!!
Our guides name was Herbert! He was unbelievable. I have toured the park many times with other pedi cab drivers and horse and carriage and bikes or walked myself. I wanted a friend to experience the park who has never been. He was fantastic!
We loved it! Dan was an excellent guide. This is a great way to tour Central Park.