Popular Ecotourism in Seattle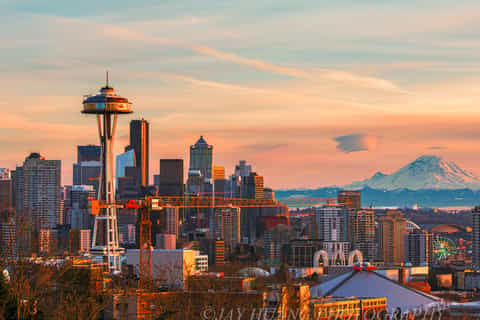 Seattle: Mount Rainier Park All-Inclusive Small Group Tour
Pickup available

Duration: 10.5 hours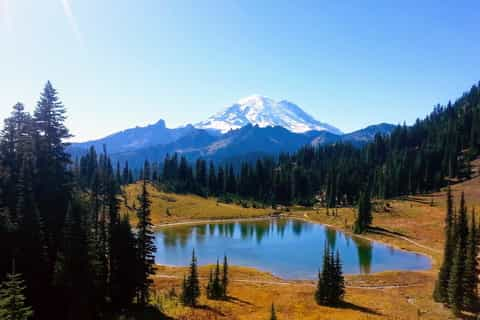 Seattle All-Inclusive: Hike Mt. Rainier and Wine Tasting
Pickup available

Duration: 11.5 hours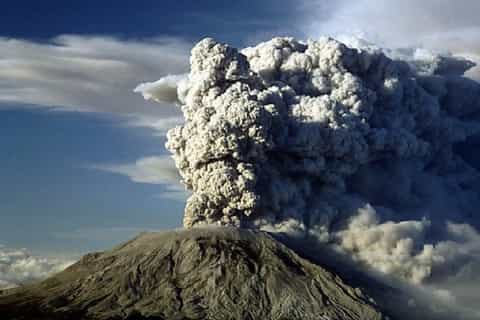 Seattle: St. Helens National Monument Small Group Tour
Pickup available

Duration: 12 hours
Free cancellation
Change of plans? No problem. Cancel up to 24 hours before your activity starts for a full refund.
What people are saying about Seattle
I loved this tour. It's an all day tour with the best guide. The scenery is breath taking! We saw elks, chipmunks, local squirrels, birds and even a bald eagle. I touched snow for the first time in my life and viewed the deepest valleys. The wild flowers where in full view and our guide either shared their names or had a book were we could look them up. The hike its self is a 5 kilometre hike on a trail that is quiet safe, but at times steep in climb and steep in decent. There are some areas with rocks, you need to navigate around, you just have to be careful, but so worth it! The wineries were nice after the full hike, and the lunch was lovely too. They also catered for vegetarians. I thoroughly enjoyed the day with Kevin the tour guide who is a local and quite knowledgeable about the area and the surrounds. Highly recommend it. The van was quite comfortable and very clean. LOVED THIS HIKE and Kevin was the best!
No stress and no hassle one day tour all inclusive
This smaller size group is complete and includes extra to both way rides, fresh pressed coffee, all day snacks and beverages including flat water and mineralized water. Lunch is a real picinic with local ingredients home made lunch with the wine. The guide is highly professional and takes the time in the morning to bring us in a trail to introduce all indigenous and local plants while explaining their role. He also takes the time to present a simplified geological context of the area.
Marty was the best guide i have ever had, he was so informative on the history of the Seattle mountains.. He really went out his way to make sure every one of us were comfortable and fed. The snow hike was amazing and the views were breathtaking!! I will always cherish this memory for the rest of my life!! Thank you Marty for making this trip such an unbelievable experience and i hope our paths cross and we meet again, thank you lots- Eli, Bryant & yesenia
We were very pleased with the professional service and fantastic experience by your local partner (Evergreen Escape) though there were 2 of us for the full day tour. The guide Melissa was very friendly and caring, we had a wonderful day. Thumb up for her great service and we had a great time for the full day tour. Cheers, Yokie
Marty was an excellent guide providing a full day of amazing experiences, mountains, waterfalls, rain forests and lakes. He provided wonderful pastries for breakfast, snacks and drinks and a great picnic lunch, complete with wine and dessert! I couldn't have asked for a better day. I highly recommend this tour.