Point Loma: Tours & Tickets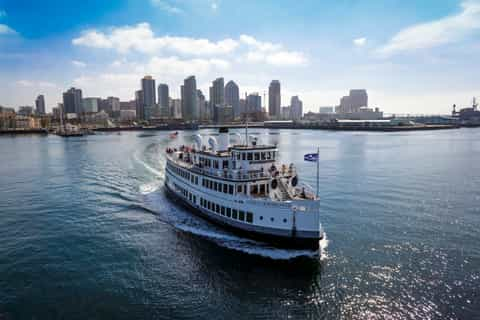 San Diego: Best of the Bay Harbor Cruise
Duration options: 1 - 1.5 hours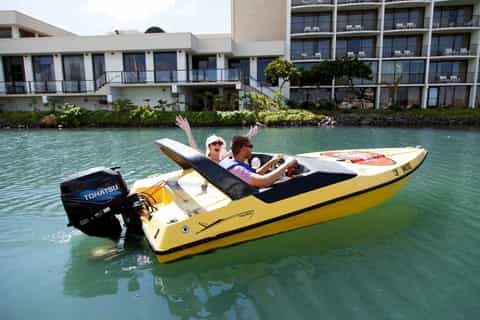 San Diego: Drive Your Own Speed Boat 2-Hour Tour
Free cancellation
Change of plans? No problem. Cancel up to 24 hours before your activity starts for a full refund.
What people are saying about Point Loma
It was great being able to drive a speedboat and the guide was very helpful. I recommend not going alone as the boat tipped to the side I was on, also, not good for people that have never ridden in a speedboat before. It really scared me to be jumping above the water and slamming hard down. I guess that is normal, but wish I hadn't been driving my first time. The guide was very helpful giving me tips and had lots of patience with me. Great if you have someone with you :)
This is a super fun way to check out the bay. You get to drive your own mini speedboat. They go plenty fast. We were grinning from ear to ear. I took my finance, but I saw another couple that also brought a small child. The boat has a speaker in it and the tour guide takes you to spots and explains the history. Great value, great fun with an Adrenalin rush for the day.
Fantastic fun! Boat was in great condition - guide was courteous, knowledgable, friendly and funny. The view of San Diego from the water vantage point was wonderful. You felt like you were alone on the water with just the sound of wind going by, but being safely guided by the guide. My wife and I would highly recommend it to anyone.
Romantic and a beautiful setting. Jena was the best!!!
Jena was a blessing to be around. She was very professional and friendly. We didn't have to worry about anything. Thanks for the great brunch experience.
It was such an amazing time our servers were amazing too. Perfect way to celebrate a friends birthday our just have a little get together.