Top attractions in Negev Desert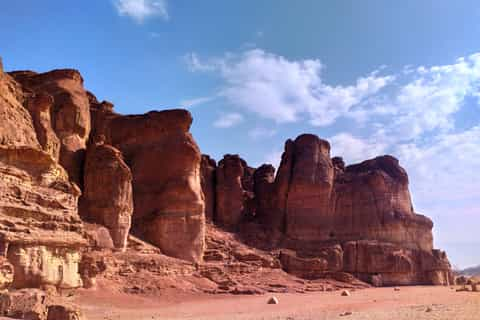 From Eilat: Timna Park Guided Jeep Tour
Pickup available

Duration: 4 hours

From Eliat: Red Canyon Guided Tour
Pickup available

Duration: 4 hours
Free cancellation
Cancel up to 24 hours before your activity starts for a full refund.
Top Attractions in Negev Desert
Things to Do in Negev Desert
What people are saying about Negev Desert
We are so happy that we chose to go on a jeep tour. The guide exceeded our expectations - he is the most funniest guy we have seen in a while and he kept on making a lot of jokes, which definitely kept our & other guests mood up! The guide knew really well the surrounding areas and we could sense that he is a professional! The views on top of the mountains were astonishing and had lots of time to take photos as well! To top it off we were given some delicious local bread with cheese and tea! We highly recommend participating in this adventure!
Amazing tour in a small group led by professional drivers. Even though the tour doesn't imply you'll have a guided tour, the guys were very friendly and were willing to answer any questions we had while walking around and elaborate on them further. The other advantage is that they can adjust the route and change the order of sightseeing in order to escape crowds from touristy buses. Thanks a lot for the wonderful experience!
What an amazing experience with Alex! He was so friendly, knowledgeable and funny! He kept us fully focused and entertained, we learned a lot, and the views were breathless. Highly recommended!
Deffo a must do thing in Eilat :) Wonderful view, very cool and funny guide! You can see around the area and get to know it better! Enjoy and dont forget to hang on
It was a great tour, great guide and lots of fun, totally exceeded our expectations