Popular Tours in Lille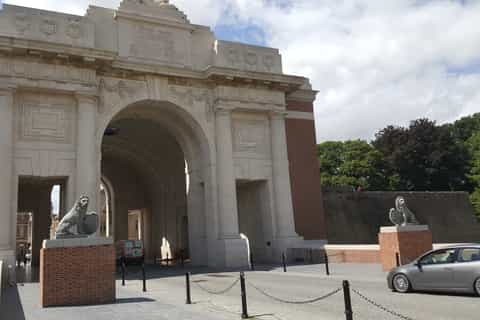 From Lille: Flanders Battlefield Private Tour with Lunch
Private group

Pickup available

Duration: 12 hours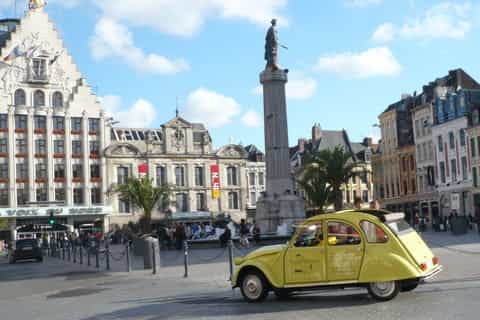 Lille Driving Tour by Convertible Citroen 2CV
Small group

Duration options: 30 minutes - 1.5 hours
Free cancellation
Change of plans? No problem. Cancel up to 24 hours before your activity starts for a full refund.
What people are saying about Lille
A brilliant way to see Lille through the ages!!!
On meeting Tamasz, our guide and driver, we just knew that it was going to be an interesting way to see Lille. The 2CV was immaculate, Tamasz's knowledge, commentary and enthusiasm were all first class and his willingness to just stop and explain the historical, and current, facts and figures was second to none. All of this and mixed with some good humour,too. We learned and discovered more about Lille in the 1 hour guided tour with Tamasz then we could have by just wandering around with a guide book in our hands. The weather wasn't the best but, even with the roof rolled back on the old 2CV, it was an excellent way to see Lille and Tamasz is to be highly recommended for his customer service and positive attitude.
Absolutely fantastic, from booking and arranging the time and pick up from our hotel to the tour itself! The two drivers who took our party of 6 (and our luggage after finding out our hotel was closing for the afternoon hours before we were due to leave for the tour) on an hours tour of the city, pointing out historical buildings of interest that lead to interesting conversation topics throughout the journey.
A fantastic and unique way to see the beautiful city of Lille
Our guide was incredibly well informed in the history of Lille, and we learned a lot whilst touring the popular sights and streets of historic Lille. The car is a unique experience, a reminder of a simpler way of driving and seeing life. It was clean and comfortable and I would love to own one! My friend and I both loved the experience and will recommend it to anyone who is visiting Lille.
Fantastic experience, romantic, charming, enjoyable!
If you stay in Lille you just have to take the 2CV tour... English-speaking, beret-wearing French guide who was charming and knowledgeable with brilliant humour. This was the end of our stay and one of the highlights too... A great way to get about the town in an open top Citroen classic and see many sights you would otherwise miss.... BRILLIANT !
A fun and informative drive around Old Lille
Our driver Maxine was very knowledgable and an excellent driver, particularly in the Citroen 2CV. The tour was an excellent introduction to the old part of Lille. The tour enabled us to return later and target specific areas we wanted to visit.