Popular National Parks in New Orleans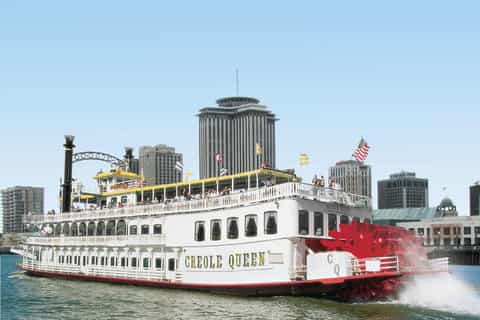 New Orleans: Creole Queen History Cruise with Optional Lunch

From New Orleans: Bayou Swamp Half-Day Boat Tour with Transfer
Duration options: 3 - 4 hours
Free cancellation
Change of plans? No problem. Cancel up to 24 hours before your activity starts for a full refund.
What people are saying about New Orleans
The cruise was exactly as described. The food was great. The trip down river and back was nice. The only downside is that when arriving at battle field, the historian started story before everyone was able to get off boat. So if you were not one of first few people off boat you missed part of story.
Our tour was so much fun. We saw 5-6 alligators, a few turtles, and got to hold a baby gator & take pictures. Our tour guide was very informative, funny, and it was a great experience. Loved it! Would definitely recommend.
The tour guy was real cool and very informative it was our 1st time doing a swamp tour and everyone in my group really enjoyed themselves 10 out of 10 for us. I think the best part was holding the baby alligator
The buffet was very nice and HOT! The narrator was very knowledgeable about the history of the Mississippi River and of the city of New Orleans. Thoroughly enjoyed every aspect of my riverboat ride!
My husband and I had a great time! We got to see some gators and beautiful scenery. It gets a bit chilly on the boat with the breeze, if you get cold easily, bring an extra coat or blanket!