Popular Castle & Palace Tours in Kilkenny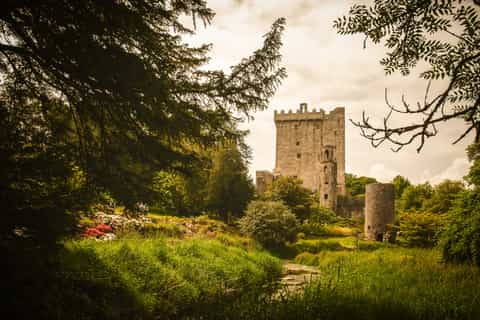 Best of Ireland 3-Day Tour: Kilkenny, Kinsale and Cork
Small group

Duration: 3 days

Ireland: 5-Day Escape to the Southwest Tour
Small group

Duration: 5 days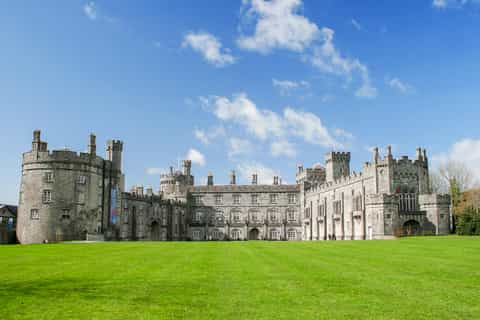 From Dublin: Glendalough, Wicklow Mountains and Kilkenny Full-Day Trip
Duration options: 8 - 12 hours
Free cancellation
Change of plans? No problem. Cancel up to 24 hours before your activity starts for a full refund.
What people are saying about Kilkenny
This was one of the best tours I have ever taken, if not THE best. The coach was very nice and comfortable. Ashley and Sean, our guides, were so nice, caring and provided so much information during the ride to each destination. The monastery was so interesting, we loved seeing the lakes. We met Michael at Glendalough and enjoyed his talk on life as a sheep farmer, providing rich insight on this way of life. He then did a sheep dog demonstration with his dogs and even introduced us to a new pup. We loved our visit to Kilkenney and we ended up taking a Kilkenny Castle tour. The experience all around was just fantastic, even though it was raining for a good bit of the day. We loved every minute of this tour!
What a beautiful excursion! A perfect way to spend the day. The meetup spots were easy to find. The bus was confortables easy to look out as we drove. Pat was an excellent driver and Aslieg (spelling?) was an amazing guide. She kept us interested, directed us through the spots, kept the time in mind, and gave wonderful tips for things to do in Dublin when we returned to the city that night. The monastic sites were cool and the little sheep herding show was so informative. Got to go south for the day and can't wait to plan a trip somewhere else!
Bus was comfortable with good visibility. Made bathroom stops...good. Would like to have had more information about Ireland and history than the guide provided. He was entertaining more than informative. The guide and driver were both very accommodating and personable. The dog display was marginal...dogs were young and not well trained yet. The farmer did a good job of making good out of it however...he explained all the training that went into a good dog. Beautiful scenery!
Amazing tour :) The guide was lovely and funny. During the bus trip he provided all the explanations, this way we had more time in each destination to just enjoy the views. It was a really full day, we visited a lot of things and every place was beautiful! The visit with the sheeps and shepherd was also super interesting!
Guide (Kim) was fantastic, sights were amazing, timing was perfect
We enjoyed our day trip to Kilkenny Castle, Glendalough and the sheep herding demonstration. The castle was interesting, the hike in Glendalough to the lake was invigorating, the history lesson at St Kevin's was illuminating and the sheep dog demonstration was just plain fun! It was a wonderful day trip from Dublin.