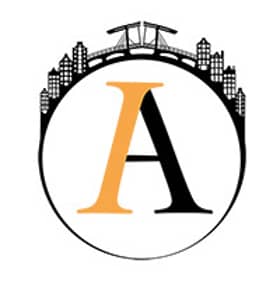 insolitAmsterdam B.V.
This activity provider is a trader on the GetYourGuide marketplace
Legal notice
Legal company name

insolitAmsterdam B.V.

Registered address

Driehoekstraat 1015 CJ amsterdam Noord-Holland

Managing director(s)

Valentina Vinci

Company registration number

63696592

VAT registration number

NL855359006B01
Contact details
GetYourGuide answers all contacts on behalf of the activity provider
About the activity provider
InsolitAmsterdam è il nome che abbiamo scelto per descrivere la nostra piccola azienda di guida italiane madrelingua in Olanda. Il nostro team (Valentina, Adriana, Denise e tante altre) è composto da guida italiane professioniste che con professionalità e cortesia ti accompagneranno alla scoperta di Amsterdam e della sua quotidianità. Insieme formiamo insolitAmsterdam® b.v., una società olandese che si occupa di organizzare soggiorni e visite guidate in italiano per privati, gruppi, scuole ed associazioni. Siamo guide professioniste e facciamo questo lavoro con passione per rendere la tua vacanza indimenticabile. Durante i nostri tour guidati in italiano avrai l'opportunità di vivere l'atmosfera della vera Amsterdam fatta di arte, design, tradizioni gastronomiche, e delle famose case storte, il vero luogo insolito della città. Siamo convinte che in ogni viaggio le persone che incontri fanno la differenza, ed è questo quello che offriamo ai 'viaggiatori' provenienti da tutta Italia: la possibilità vivere l'esperienza di non essere un semplice turista ma una persona del luogo, un local, capace di scoprire la vera essenza di Amsterdam e la sua autenticità. Questa è l'identità di insolitAmsterdam, che si ritrova in tutto ciò che realizziamo: una porta aperta sulla vera Amsterdam per farvi vivere l'esperienza di non essere semplici turisti ma veri viaggiatori. In tanti hanno già scelto insolitAmsterdam, ecco cosa dicono di noi: https://www.insolitamsterdam.com/recensioni-ed-opinioni-su-guida-italiana-ad-amsterdam/
insolitAmsterdam B.V. offers tours and activities for these attractions:
insolitAmsterdam B.V. offers tours and activities in these cities:
Things to do organized by insolitAmsterdam B.V.