IL Bragozzo traditional boats in Venice.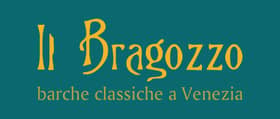 Since 2006 we offer the unique opportunity to visit the Venetian lagoon aboard of traditional Venetian boats, sailing in small canals and sandbanks to understand how and where Venice was founded. For our tours we use just typical Venetian boats made of wood by local artisans, and we can visit the most beautiful and characteristic places of the Lagoon of Venice that like Venice is UNESCO' s World Heritage. We offer you the chance to discover islands and ancient churches, monasteries, artisans, and local cuisine in places out of time. Something really unique, out of common tourist routes. Beside this we can also offer first-hand experience of rowing and sailing on Venetian boats so you can feel like a gondoliere for one day. The tours and lessons are taken by experienced crew that will also tell you about the history and traditions of Venice and it's lagoon.
IL Bragozzo traditional boats in Venice. offers tours and activities for these attractions:
Things to do organized by IL Bragozzo traditional boats in Venice.