Haut-Kœnigsbourg Castle: Tours & Tickets

From Colmar: Alsace Villages Tour and Wine Tasting
Small group

Duration: 8 hours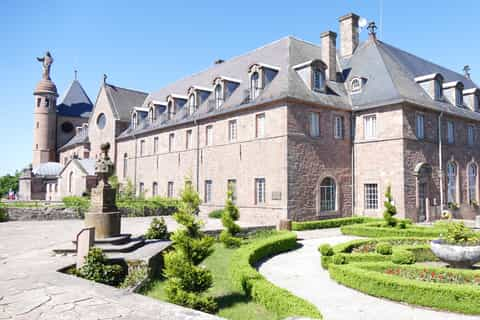 From Strasbourg: Alsace Traditional Villages Day Trip
Duration: 10 hours

Optional audio guide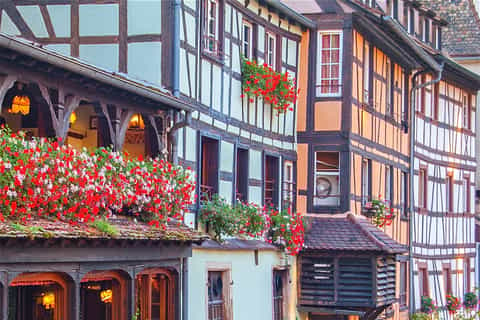 Full-Day Highlights of the Alsace Tour: from Strasbourg
Small group

Duration: 9 hours
Free cancellation
Change of plans? No problem. Cancel up to 24 hours before your activity starts for a full refund.
What people are saying about Haut-Kœnigsbourg Castle
I really looked forward to going on this tour even though it rained all day. Simon was a wonderful tour guide. He was knowledgeable, funny, and a lot of fun to walk with around on this tour all day. His knowledge of the area was tremendous. Loved seeing the older area of Colmar, and the little villages of Eguisheim and Requewihr-very charming. My Favorite thing was walking on the old cobblestone pathways in Eguisheim and seeing the beautifully preserved old homes/buildings and hearing the wine growing/producing history of the area. We ended the day at the old Haut-Koenigsbourg Castle where we walked among the ancient well preserved walls and learned of it's history. Overall, even with rain, the day was very worth every penny we spent. And again, Simon did a terrific job teaching us of the history of the area.
Excellent tour; well worth the time and $.
Our stops were wonderful, but our guide (Oliver) really made the trip. He was pleasant, courteous, had very good english, and really knew his history. We very much enjoyed the lesson of the Alsace region, the history behind the towns and vineyards, and of course there was the castle... We will do another tour (probably wine-tasting) with your firm next time!
great , beautiful and informative thanks to lovely tour guide JEAN
loved it. We visited more villages than was planned . We were courious to visit the village when Anthony Boudain passed and Jean took us there. In addition we saw many more villages from the van without stopping but the effort still count. All together we stopped at 4 villages. Our guide was really wonderful, thoughtfull and full of information :)))
This tour was fantastic! We loved the small group - we were given a very comprehensive tour and could ask questions which were easily answered. Our guide was outstanding - could not have asked for more. She had so much knowledge on all of our topics and more. We thoroughly enjoyed our day and recommend to everyone.
Honestly it is a well organized trip, with an amazing guide "Martin", he is nice, attentive and giving clear instructions. The time given for each stop is sufficient. It is enjoyable tour in a comfortable couch and recommended way to visit the magical small villages of the Alsace.