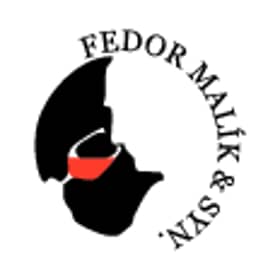 Fedor Malík & Syn.
This activity provider is a trader on the GetYourGuide marketplace
Legal notice
Legal company name

Fedor Malík

Registered address

Kalinčiakova 21 90001 Modra

VAT registration number

SK2820017717
Contact details
GetYourGuide answers all contacts on behalf of the activity provider
About the activity provider
Familienkellerwirtschaft bietet euch Wein aus den Kleinenkarpaten, aus unserem Weinberg, aus unserem Weinkeller. Durch die Generationskentnisse, die Liebe zu Weinbergen und die Betonung der Säuberkeit in der Wirtschaft und die Hygiene gelingt uns durch die traditionellen und modernen Methoden spezifische Weine, Weine mit der Kleinkarpaten Dimension und Weine voll von Mineralität und angenehmen Aromen zu produzieren. In unseren Weine verstecken sich nicht nur blütenreiche Abhänge der Kleinkarpaten mit Spirliengen, Mispeln, Maulbeeren, sondern auch Feigen und Kiwis, die in unserem Garten gut gedeihen. Wir hoffen, dass unsere Weine euch schmecken werden und dass sie euch an die Spaziergänge in der modraer Dorfflur erinnern werden, die euch für das komplette Verständnis unserer Weine nur empfehlen können.
Fedor Malík & Syn. offers tours and activities in these cities:
Things to do organized by Fedor Malík & Syn.