Historic America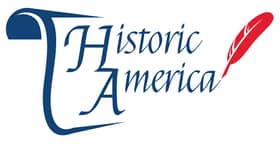 We're Aaron Killian and Rachel Tracey. Historic America is our company - a company dedicated to telling the story of the United States. Uniquely, ours is a nation founded on the proposition that human beings are created equal and endowed with inherent rights. The ongoing struggle to live out this creed has made our nation a cradle of human creativity, industry, energy, and aspiration. What a country. What a story to share! Our historic tours exist to connect you with America's past. Did we mention they're also a ton of fun? There's no greater joy than sharing a wonderful story with guests who are eager to listen and learn. Our interactive, multi-sensory, historic tour experiences are a blast. If you want American history, we've got you covered.
Historic America offers tours and activities for these attractions:
Antietam National Battlefield
,
Antietam National Cemetery
,
South Mountain State Battlefield
,
Manassas National Battlefield Park
,
The Treasury Building, Washington D.C.
,
White House
,
Henry Hill, Virginia
,
Arlington National Cemetery
,
InterContinental The Willard Washington D.C.
Historic America offers tours and activities in these cities:
Washington, DC
,
Harpers Ferry
,
Sharpsburg
,
Washington, DC
,
Manassas
Things to do organized by Historic America
View, sort & filter all tours