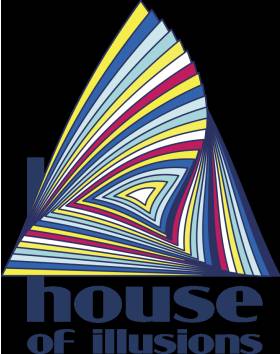 DTG d.o.o.
This activity provider is a trader on the GetYourGuide marketplace
Legal notice
Registered address

Kongresni trg 131000 LjubljanaLjubljana

VAT registration number

SI50048368
Contact details
GetYourGuide answers all contacts on behalf of the activity provider
About the activity provider
Illusions is the first of all pleasures! – Voltaire, 1756 Do you trust your senses? Did they ever deceive you? Prepare yourself because in the House of Illusions your senses will be on a serious test. But doing so you will have a lot of fun and you will learn new things. Are you ready for the unforgettable adventure? OK, let's go. What can I expect in the House of Illusions? There are more than 40 exhibits waiting for you. And trust us they will try to deceive you. Among others you can get a photo in a room that totally defies the laws of gravity, you can have your friends head for your lunch, have a party in the middle of the day and only for the brave – a walk through the Vortex tunnel. At the end you will test your brain and patience while assembling our incredible mind games. Indulge yourself in a whole new experience and have fun with your friends or family. Kids just love the world of illusions, but it is also a great adventure for parents, couples and grandparents! Experience it by yourself. Do you maybe know what illusions are? Illusions are a trick. They trick our brain and our senses into believing what we are seeing is the truth. Our brain gets tricked by illusions, usually by receiving too much detailed and different information at once so it shows us a different truth from the one that really appears on paper. Each brain works differently (to a degree) so every person perceives Illusions differently. Do you want to know how you will experience our illusions? When can I visit the House of Illusions? We are open every day from 9AM till 9PM. Pick the time that suits you best and explore the world of illusions. Be sure to bring your camera or smartphone with you. You will make some great photos that you will want to share them with your friends. Where can I find the House of Illusions? In the center of Ljubljana on the Congress square 13. See you in the world of illusions – see you in the House of Illusions.
DTG d.o.o. offers tours and activities for these attractions:
DTG d.o.o. offers tours and activities in these cities:
Things to do organized by DTG d.o.o.