Christchurch Gondola: Tours & Tickets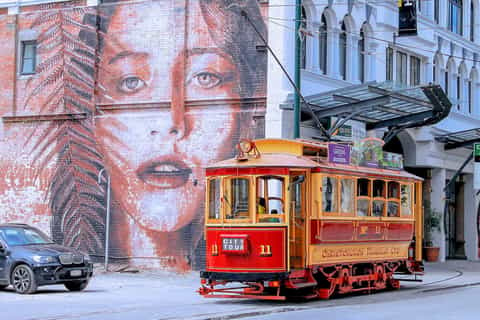 Christchurch: Vintage Tram, Punt and Gondola Ride Combo
Free cancellation
Cancel up to 24 hours before your activity starts for a full refund.
Other Sightseeing Options in Christchurch Gondola
Want to discover all there is to do in Christchurch Gondola? Click here for a full list.
What people are saying about Christchurch Gondola
The views from the Gondola were spectacular and an amazing way to see Christchurch for my very first time, very relaxing ride and nice little walk once I was at the top. The Punt on the Avon River was very relaxing and the instructor shared a lot of history and had a good sense of humor. All round was an excellent experience and would love to do it all again.
Friendly ticketing staff member. Very hot in the gondola. Casual manner by staff in the cafeteria. Signage only in English! Should have all signage that is bilingual for a start and key signs in Mandarin, Japanese, Korean and German.
It was a very nice trip. The 360° view from the Red Rock Cafe was beautiful, when the fog was gone :) the hiking tracks are great and it was the perfect spot for my proposal :)
This was such an amazing experience to see all the top attractions of Christchurch. The staff were extremely friendly and made the trip so pleasant!
Well organized, easy to communicate with organizers. Great facilities and an awesome tourist experience