Popular Staycation in Brandenburg Gate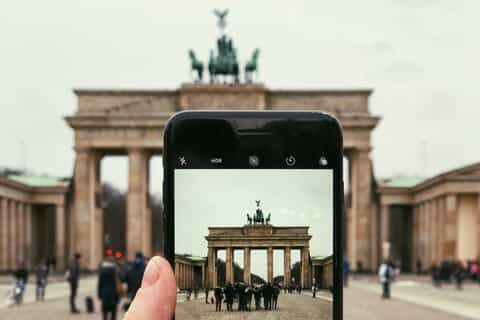 Berlin: Berlin Wall's Greatest Escapes Exploration Game Tour
Duration: 2 hours

Optional audio guide
Free cancellation
Change of plans? No problem. Cancel up to 24 hours before your activity starts for a full refund.
Top Attractions in Berlin
What people are saying about Brandenburg Gate
This was a great experience and we definitely learned a lot. My friends and I love doing escape rooms, so this was perfect for us! We completed the escape and learned a lot along the way. I would say before you do this escape, go and explore the Little Big City first. That definitely helped us understand and enjoy the escape even more. The Questo app worked perfectly! We will definitely do this again!
Great Concept, Well organised but needed more time
This activity suggests 5hours. Honestly it would have been better splitting across 2 days. There's a bit of walking involved and although you go at your own pace, its nice to take in the scenery and enjoy the attractions which adds a lot of time to this activity. It was however a great unique way to see the city!
Excellent clues, brill way to see the sights and lots of fun.
The service we received was outstanding, the pack was delivered to my hotel in Berlin, following my requests for this to be done via email. The clues were very clear and the box they came in was robust. The clue cards themselves were very professional and I really impressed with the whole product.
very cool interactive activity! lots of fun and you could really see the city well. the walking got somewhat long after a while (we got lost at one point where a direction was discussed upon and no one could reach a decision). but lots of fun!
This tour was A LOT of fun! The escape stories we learned about were hilarious. And you'll pass by many major sights of Berlin. Perfect activity to do outside on a sunny day :)