Arctic Circle, Alaska: Tours & Tickets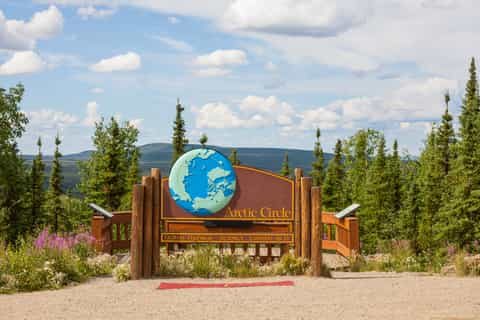 From Fairbanks: Arctic Circle Day Trip with Lunch
Small group

Pickup available

Duration: 13 hours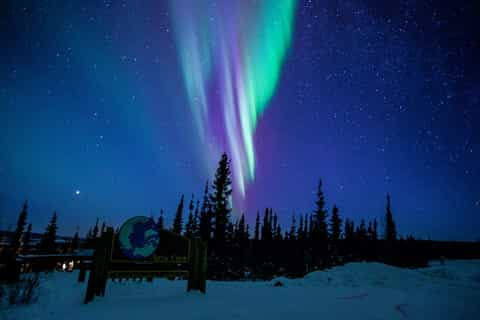 From Fairbanks: Northern Lights and Arctic Circle Tour
Pickup available

Duration: 14 hours

Full Day Adventure - Northern Lights, Yukon, Arctic Circle
Small group

Pickup available

Duration: 14 hours
Free cancellation
Change of plans? No problem. Cancel up to 24 hours before your activity starts for a full refund.
What people are saying about Arctic Circle, Alaska
Wild Alaska is a very good family owned travel agency. We had a little trouble before we departed from Fairbanks about the van, but the owner was very responsive and sent us another van quickly. From there, we learned that they have a professional technician to check every van everyday. Our guide for that day is Joe, who is a very patient and good driver. He drives very carefully and only passes other slow trucks when it is 100% safe. The Dalton Hwy had lots of holes on the road, but he tried to avoid each one while driving. He also stopped by some very good viewpoints during the trip and we took lots of good pictures. Also, we were very lucky to see the northern light on our way back. We were even able to see some red northern lights. Overall it was a very good trip and we had a very good time. :)
I highly recommend. Our tour guide was very knowledgeable with much experience driving the Dalton highway, which was reassuring since it is so dangerous to drive. We took various stops along the way to the Arctic Circle and then stopped again afterwards for the northern lights. The visibility reading was low, but we still saw the lights since it was a clear night and they were beautiful and like nothing I've ever seen before. I also highly recommend looking out the window during the car ride back after stopping to see the lights because I saw more lights in the car after we stopped and the they were more impressive too. Plus, you have to added benefit of not freezing outside.
It's a full day trip, very awesome. Our guide Randy a survivalist and very experienced guide was extremely knowledgeable about the pipeline, the Dalton highway, the area and the Aurora borealis, among other things. Very fun, a trip of a lifetime! I would really like to add a photo, but there is no option for that.
This tour was just fantastic. Our guide Bob was phenomenal. I really enjoyed this tour and would recommend it. I had a very good time. And I would book it again. Thank you GetYourGuide for your excellent customer service.
Our guide Ricky was very knowledgeable of the area. We had a good snack on the trip and excellent lunch (home made stew). And we had people from all over the world on our trip with us