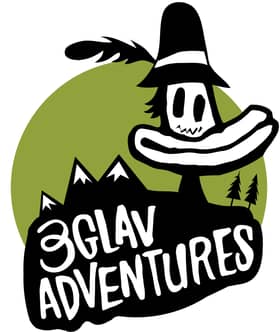 3glav Adventures d.o.o.
This activity provider is a trader on the GetYourGuide marketplace
Legal notice
Legal company name

3glav Adventures d.o.o.

Registered address

Ljubljanska 1 4260 Bled

Managing director(s)

Barbara Kalajzic

Company registration number

9116419000

VAT registration number

SI25966359
Contact details
GetYourGuide answers all contacts on behalf of the activity provider
About the activity provider
Fun, exciting & amazing outdoor adventures which you will remember forever! 3glav Adventures is a friendly agency and a local specialist for outdoor adventures & activities. We will take you to the most fascinating and exciting places in the area of Julian Alps, Triglav National Park and Slovenia. Some of the many reasons we started our office were our experience, pure enthusiasm and excitement in showing the magnificence of Slovenia to travelers in more personal and cool way so you feel just like exploring another adventure with a group of great friends. CANYONING | RAFTING | MOUNTAIN BIKING | HORSE RIDING | BALLOON FLIGHTS | PARAGLIDING | SKY-DIVING| ROCK CLIMBING | HIKING | RIVER TUBING | SCUBA DIVING| PARACRUISER| EMERALD RIVER ADVENTURE
3glav Adventures d.o.o. offers tours and activities for these attractions:
3glav Adventures d.o.o. offers tours and activities in these cities:
Things to do organized by 3glav Adventures d.o.o.