Popular Hop-on Hop-off Tours in New York City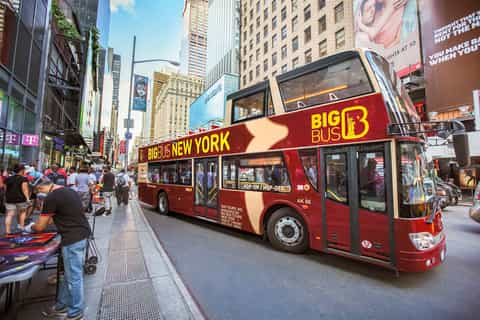 New York: Big Bus Hop-On Hop-Off Sightseeing Tour
Duration: 1 day

Optional audio guide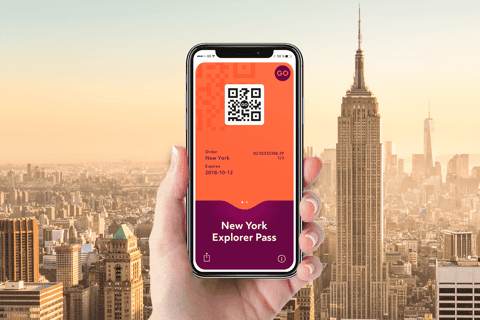 New York: Go City Explorer Pass with 95+ Tours & Attractions
Free cancellation
Change of plans? No problem. Cancel up to 24 hours before your activity starts for a full refund.
Top Attractions in New York City
Things to Do in New York City
Cities in United States
What people are saying about New York City
Loved it! We had a 2 day pass and did the north loop on day 1 and south loop day 2. the guides were really knowledgeable and we felt we learned a lot about New York. There were 2 negatives - why do you employ lots of Male 'in your face' ticket towtes? I'd read how good your tours were and was specifically looking for you. I would've appreciated a central location to go to or a member of your team assisting me at the stops instead of been hassled by your sales people. I Really didn't like that and some of them were so in your face it was quite intimidating. Also, our ticket had a circle line boat trip included. Your recommendation on the ticket was to get there 30 minutes before the departure time at Pier 16. We actually got there 45 minutes earlier than the departure but because we'd not exchanged the voucher for tickets we had to join a huge line and missed the boat. if you'd explained that process we'd definitely have caught it.
With the New York Explorer pass, we selected the 7 most important sights. Then I started planning the days. I got to know the subway and bus transportation in New York and planned where and how to go. Now I'm nearing the end and enjoying it more and more. I've been to the U.S. several times, but I've avoided big cities by far so far. However, I was in almost every National Park. I think we will enjoy that too.
We had a similar pass for San Francisco last summer. It's so nice to have options and to be able to skip lines. The hint to go to the Rose Center entrance of the American Museum of Natural History was outstanding! Long lines due to the holidays and a Kwanza celebration but walked right in the side entrance.
Provided you with great information in an entertaining way. The guides were informative well beyond the scope of telling what it was. I enjoy the historical perspective with a touch of humour added.
The perfect way to see NYC! Only snag was that it didn't seem like we could exchange the voucher at any stop. We walked to the main pick up to get started.