Rome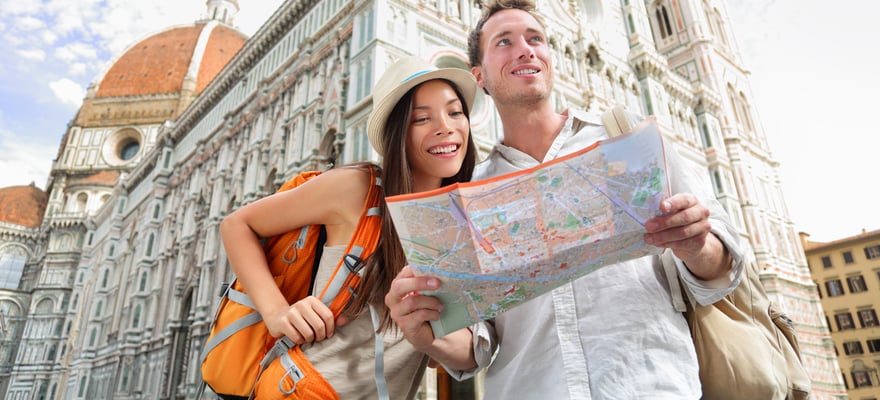 290 activities found
Activity ranking
Activities on the GetYourGuide marketplace are ranked by a combination of factors including popularity, diversity, availability, customer rating, cancellation rate, performance over time, and amount of revenue generated.
5 best day trips from Rome
Rome day trip FAQ
What are the best transportation options for my day trip?
Not sure of the best way to reach Pompeii? Or how to get to Tivoli? There are many different transportation options available for your day trip from Rome.
• Rome day trips by train

With many high-speed trains running all over Italy, and Rome's hub station of Termini, riding the rails is an excellent method to tackle any day trip. The train is frequently the quickest way to get to your destination for the day.

• Rome day trips by bus

Most guided day tours will be conducted via the bus, and many even include pickup and dropoff at your hotel. Bus tours are a great way to have a fun, full, and convenient day trip without the worry of having to navigate and plan.

• Rome day trips by car

A car is one of the most convenient options for excursions out of town. They allow you the freedom to truly tailor your day trip to what interests you. Plus, a car allows you to take things at your own pace without worrying about meet-up times.
---
Should I take a guided tour for my day trip?
Taking a guided tour for your day trip from Rome is never a bad idea. Sit back and enjoy some of the most incredible sites on earth while avoiding all the hassles of planning. Guided tours also come with the added benefit of knowledgeable guides who can really elevate the experience above simply bringing along your guidebook.
---
What should I pack for my day trip?
What to bring with you on your day trip really depends on different factors. Time of year, and what you have planned will definitely affect what you should bring. The weather around Rome tends to stay pretty mild, but in the winter and spring, an extra layer and umbrella can't hurt. Many tours will provide all you need, including entry tickets and meals, so all you need to bring is your sense of adventure.
---
What people are saying about Rome
The tour guide was friendly, competent and very attentive. The bus driver was also safe, capable and very proactive at all times. But his true driving skills only became apparent in Naples. Hats off. The actual guide in Naples and Pompeii also proved to be very competent, who ensured an exciting, informative and very entertaining tour. The lady is unreservedly recommended. My 13-year-old son also found the day really "great" and that is by no means a matter of course. The only minus: During the outward and return journey, the obligatory stop was made in a café, which I would call a tourist trap. But you didn't have to buy anything...
This was an amazing tour lead by an extremely knowledgeable and passionate guide names Rosella (she even booked for us, on our request one of her favourite resturants in rome to eat after the trip which was also amazing called Osteria Al Vicolo 9 which i would also 100% recommened). It was wonderful to see the treasures of Pompeii and its museums. The guide provided indepth background info on Ancient Rome and the history on Pompeii. It was wonderful to skip lines and gain to access to everywhere quickly, would 100% recommend.
Very good experience for a single day. Both the guide (Rob) and the driver (Giulio) are excellent, and very prudent, they take care of you at all times, they are very attentive and very friendly and fun. Also my guide in Pompeii, Willy, the visit was very good, Pompeii is very big and we only saw 20% but it is a good introduction. Worth it.
Anna (guide) and Andrei (driver) were both excellent and made the trip a breeze for all patrons. My girlfriend gets motion sick easily and they offered her the emergency seat in the front of the bus to alleviate it. Highly recommended.
We did the Pompeii and Naples tour and enjoyed it immensely. It was a busy day but a great way to experience 2 major attractions in 1 day.