Popular Walking Tours in San Diego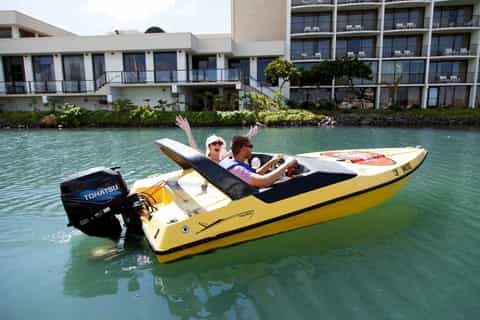 San Diego: Drive Your Own Speed Boat 2-Hour Tour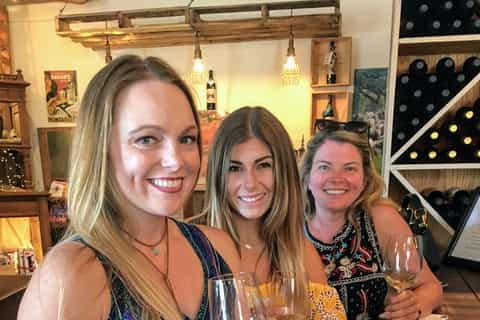 Carlsbad Village: 3-Hour Local Food Tour
Small group

Duration: 3 hours
Free cancellation
Change of plans? No problem. Cancel up to 24 hours before your activity starts for a full refund.
Top Attractions in San Diego
Things to Do in San Diego
What people are saying about San Diego
The value was great and we really enjoyed zooming through the city in our GoCar. We learned so much about the history of San Diego and made plenty of stops to take pictures and see the sights. The only thing we weren't too happy with is that the address in the booking details, led us to a parking garage and was inaccurate. We called the location and the instructor was very apologetic and helped us find the right location. He was nice enough to give us a little extra time because of the mishap.
It was great being able to drive a speedboat and the guide was very helpful. I recommend not going alone as the boat tipped to the side I was on, also, not good for people that have never ridden in a speedboat before. It really scared me to be jumping above the water and slamming hard down. I guess that is normal, but wish I hadn't been driving my first time. The guide was very helpful giving me tips and had lots of patience with me. Great if you have someone with you :)
Fun. You had to move to keep the time slot so don't think you can stop for long along the way. We went to places that we would not have seen on our own so this made it a good value. Be sure to carry the printed map as the GPS screen cannot be seen in the daylight! We are seniors and did very well, though challenged at getting out of the scooter. Best to wear a baseball hat with visor and sunglasses under the helmet. The sun is bright!
This is a super fun way to check out the bay. You get to drive your own mini speedboat. They go plenty fast. We were grinning from ear to ear. I took my finance, but I saw another couple that also brought a small child. The boat has a speaker in it and the tour guide takes you to spots and explains the history. Great value, great fun with an Adrenalin rush for the day.
Fantastic fun! Boat was in great condition - guide was courteous, knowledgable, friendly and funny. The view of San Diego from the water vantage point was wonderful. You felt like you were alone on the water with just the sound of wind going by, but being safely guided by the guide. My wife and I would highly recommend it to anyone.